Horticulture, Landscaping & Sports Turf
Course list
Level 1 Diploma in Land-Based Studies in Horticulture
Level 2 Diploma in Landscape Gardening and Horticulture
Level 3 Advanced Technical Certificate/Diploma/Extended Diploma in Horticulture and Landscape Gardening
Level 2 Apprenticeship in Horticulture
Level 3 Advanced Apprenticeship in Horticulture
Foundation Degree in Horticulture
BA (Hons) Degree in Horticulture (Top-up)
Range of NPTC courses relating to landscape gardening
Course Levels
1
2
3
4
5
6
Horticulture & Landscape Gardening at Kirkley Hall Campus website
Horticulture & Landscape Gardening at Kirkley Hall Campus
The Kirkley Hall estate with over 190 acres of land, rivers, trees, gardens, woodland, grassland, hedgerows and habitats is the ideal place for you to gain the hands-on skills you need to get that dream job.
Our Horticulture courses prepare you for a range of exciting career prospects in the horticulture industry. Our gardens exceed four hectares and include the National Fagus (Beech Tree) collection, a Victorian walled garden, a large collection of unusual trees, shrubs, herbaceous and ornamental borders, sunken and woodland gardens and 1,000m2 of commercial greenhouses.
We have a dedicated garden design studio with high specification computers and the latest CAD design software where our budding landscape gardeners can get the very best in design practice.
Horticulture students gain experience managing the gardens that attract over 30,000 annual visitors to enjoy the gardens and zoo.
Workplace preparation is a vital part of our courses with opportunities for work experience and work-related activities.
Courses have clear progression routes from Level 2 through to BA (Hons) Degree.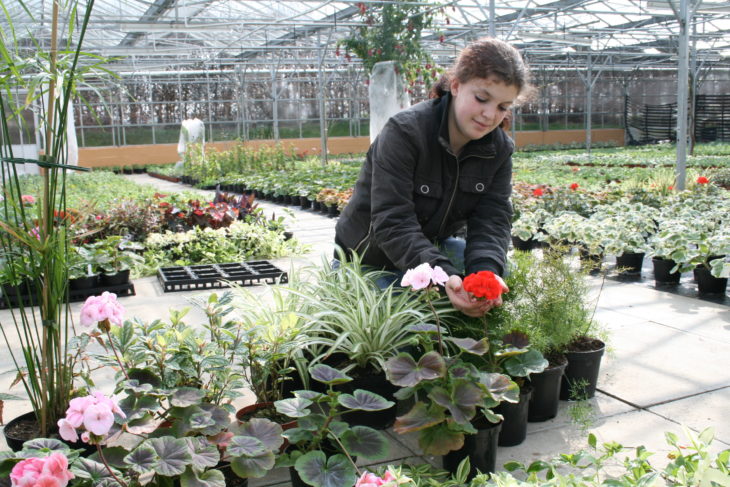 Related courses